For too long, Christian films have struggled to find identity amidst a sea of limited inspirational plots, small-town romances, slightly true miraculous events, and Amish intrigue.  There are those, such as the Kendrick Brothers, who have mastered the generic inspirational genre, and there are sparse successes that can be discovered from time to time.  But for the most part, there are simply too many typical Christian films—those that include a male or female Christian or soon-to-be Christian protagonist who has an inevitable love interest and who is caught in some type of small-scale conflict with a predictable antagonist that will be neatly resolved in ninety minutes or less.  There are a lot of well-meaning intentions and great messages to be heard from these sorts of movies, but are they making a difference?  Both Christians and non-Christians need to hear what quality Christian film-makers have to say, but sometimes the messages get lost in translation due to stock packaging.  This is not to say that Christian films need outlandish plots and wild special effects like so many run-of-the-mill Hollywood screenplays.  What is needed is diverse genres coupled with solid plots and acting, without forgetting the need for high quality production.  This opinion piece aims to outline genre suggestions for future Christian films.
Action adventure
Burns Family Studios has already laid out a blueprint for the creation of great Christian action adventure films, and we fully expect them to continue to produce within this genre.  Action adventure is needed in Christian movies not only because it attracts younger audiences, but it also demonstrates that Christians can do more than just a Hallmark movie.  Box Office Revolution understands why this genre is not often used—more funding than usual is needed and scenes take longer to film.  But we maintain that it is better for make a few standout films than to continue to add to a growing pile of generic screenplays.
Epic
Woodlawn is the only modern Christian epic to date.  By definition, an epic movie is a minimum two-hour length film that depicts the entire life of an individual, a lengthy and complex portion of an individual's life, or a group of individuals moving together across space and time in pursuit of a common set of goals.  Older screenplays such as The Robe and Ben-Hur can be placed in this category.  Epics are very hard to make because they require a lot of time and effort put into a concise portrayal of a long series of events.  They cannot be too rushed or too long.  Well-crafted epics will always be few and far between, but they are worth the wait.
Suspense
Hollywood is replete with cheap suspense movies because many audiences like seeing things blow up.  But Christians can do suspense better, if proper effort is put forth.  There are not many strictly suspense films on the Christian scene; Escape, Unconditional, and Courageous all have suspense elements.  The older Left Behind movies attempt to be suspenseful, but not successfully.  This genre is necessary because suspense is realistic, so long as guns and explosions are kept moderate.  Such movies can appeal to different audiences, both Christian and non-Christian, and can drive messages home in ways inspirational films cannot.
Psychological thriller
This is a very rare genre, almost like a gift that only some writers have.  Bradley Dorsey has dabbled into the genre in the past, though his films went mostly unnoticed due to poor funding.  The true definition of psychological thriller is difficult to quantify—it mostly pertains to a thriller whose plot rests on an out-of-the-ordinary plot twist or series of plot twists that do not pertain to average reality, such as a parallel universe or someone seeing life through the lens of a mental disorder.  Though this is a hard genre to write, we would like to see more ideas on the table.
Realistic legal thriller
Fiction of all types is replete with cheesy legal thrillers, yet there are those diamonds in the rough that need to be portrayed on the big screen.  Currently, legal 'thrillers' on the Christian market mostly pertain to religious freedom issues.  Most written legal thrillers have too much emphasis on evil prosecutors and angry judges.  In legal fiction, proper courtroom and law procedure must be given attention to in order to keep the plot realistic.  Box Office Revolution challenges the Christian faithful to try their hand at good legal thriller movies.  Since it is sometimes difficult to write this type of plot, there are plenty of Christian legal thrillers that are worth adapting.
Dystopian thriller
At the time of this writing, the secular box office is saturated with movies that are adapted from young adult dystopian thrillers.  Christians seem to be attracted to this type of movie, but Box Office Revolution has huge caveats about this following due to Hollywood's usual inclusions of suggestive content and unnecessary violence.  Though there are no dystopian options on the table, this is the perfect opportunity for someone to come along and redeem the genre.  A dystopian society from a Christian worldview would be something to behold.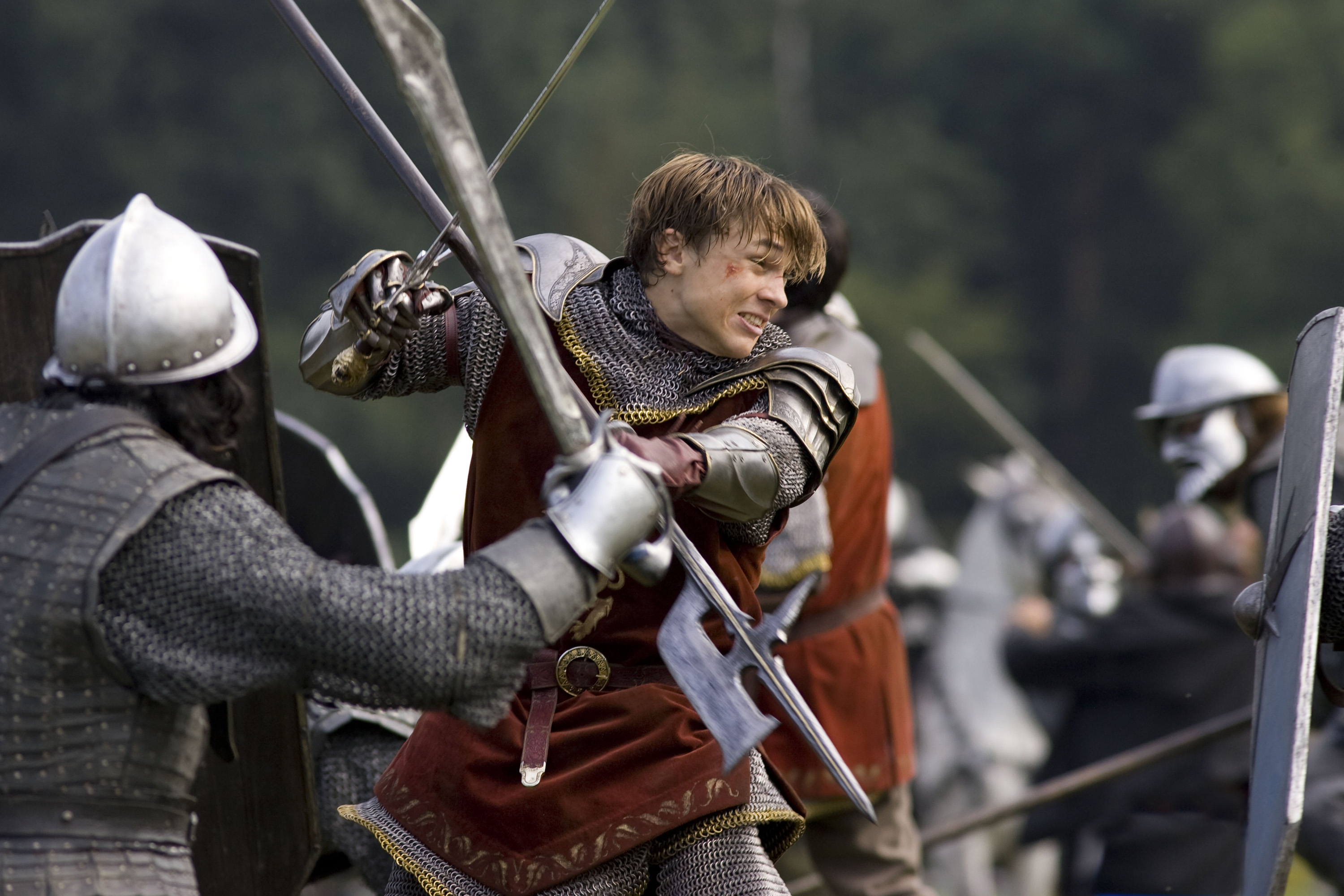 Fantasy\Speculative
The Chronicles of Narnia is the most poignant example of this genre as it pertains to a Christian worldview.  Douglas Gresham, stepson of C. S. Lewis has done an excellent job of preserving the original messages of the books, even though he has dealt with multiple production companies.  There are many 'underground' Christian fantasy and speculative works of fiction, so this can be a difficult genre to navigate.  Yet there are good ideas to be found.  New plots also need to be offered, ones that avoid the usual clichés of 'chosen' characters and quests.
True comedy
Mom's Night Out is the best Christian comedy to date.  There are many cheap Christian and inspirational attempts at comedy that can mostly be seen on Hallmark and Ion, but not many truly humorous options.  In order to create a true comedy, one must write dialogue that is based in reality and elicit humor from everyday events and from the blunderings of flawed human beings like we all are.  Moreover, it is good to hear that Rene Gutteridge, a comedy genius is now entering the Christian film scene.  Most of her work is worth replicating.
Spiritual horror
This is a very difficult topic and it has never been done properly, to our knowledge.  To portray a Christian horror flick properly, it must be bathed in prayer and grounded in firm Jesus-centered spirituality.  Dealing with the demonic should never be taken lightly, but if a Christian horror film that properly portrays realistic spiritual conflict were ever made, it would reach audiences that are never reached by traditional Christian films.  Currently, there are no quality or remotely Christian horror films on the market; films such as The Remaining have unsuccessfully tried to dump Christian themes into cheap horror sequences.  Nonetheless, this genre is still wanting and should not be rushed into.
+++
In short, Box Office Revolution maintains that God gives Christians all varieties of creativity for a reason.  No movie genre that has the potential to be morally sound should be passed off as 'ungodly'.  BOR operates from a worldview that simply states that God owns every jurisdiction and area of human creativity, including genre.  Though many genres have been marred with immortality, they can and should be redeemed by Christian film creators.  After all, Christians have the capacity to make their movies better than Hollywood, and we expect to see more of this in the days to come.