The Erwin brothers' success with I Can Only Imagine and Woodlawn has proven that their greatest success is with biopic films. Today's audiences want real stories, and we here at BOR believe that true stories should be the main plot used by Christian movies. This is why we believe that the Erwins should make Chrissy Cymbala Toledo's life story into a great Christian biopic/epic film. Her book, Girl in the Song, tells the story of how she ran from God and pursued worldly pleasures before finally submitting to His will for her life. Toledo's story is raw, relatable, and teaches several important life lessons. These are the qualities that make a great film – qualities that are always found in an Erwin creation. As the Erwins often choose a central social issue as the driving force behind their films, they could portray the yet to be seen issue of ministry families that do much for the kingdom – but unintentionally neglect their family in the process. Additionally, it could portray the unique difficulties experienced by 'preacher's kids'. In summary, Chrissy's story speaks for itself.
This story is as is – there is no need for alteration. Her story has reached many in novel form, but would reach more as a movie. This is because teens and young adults are more likely to watch a movie than read a book. Her story needs to be told in film, will the Erwins tell it? Or help someone else tell it?
Dream Cast for Girl in the Song:
Chrissy Toledo: Susie Toledo, if she felt called to do so. If not, then Moriah (Peters) Smallbone has the right personality for this character. She would have to go blonde again, but this is a minor factor. Her performance in Because of Gracia has proven her acting skills.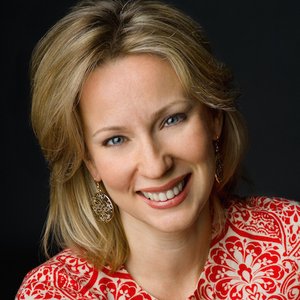 Carol Cymbala: Chrissy Toledo, I think she can play her mother better than anyone else, and anyway, it would be cool to have her in the film.
Jim Cymbala: The Erwins could easily find someone to fill this role, as he would be more of a minor character throughout the middle of the film.
Jaye: Believe it or not, we feel that Joel Smallbone would be great at this role. We've always felt that he would be better at playing a bad guy, plus he certainly has the ego and self-confidence to portray Jaye's personality.
Young Lorna: Joy Brunson would make a great young Lorna. She has a great personality for this character and the talent to make her role memorable. Even though this is a minor role, she has filled this part well in the past (see October Baby). Plus, she could play the older Lorna's daughter later in the film if this is applicable.
Older Lorna: We would like to see a fresh face in the world of Christian acting for this role. This role needs to be filled by a woman of Jamaican heritage that's in her late thirties or early forties. She would need to portray a character that is both strong-willed and merciful, with a heart for those in difficult situations.
Al Toledo: Chris Massoglia fits the part because he is good at playing this personality, plus, he looks like the real Al Toledo.
Rina: Angelita Nelson needs to return to Christian film. She would be great for this part.
Extras: Jordin Sparks as a friend, Lecrae as any secondary role, or another young-ish Christian singer to draw attention to the film.