Select mainstream romantic comedies have much to teach Christian filmmakers. The truth is that the Christian romantic comedy and or comedy genre(s) are sadly sparse. The movies that do exist in these genres are usually awkward and or obnoxious. While there are a few diamonds in the rough, such as Heaven Bound, Altar Egos, and The Matchbreaker, the norm is….well….if you don't know, then I won't torture you with the knowledge. Today we're going to take a look at two mainstream romantic comedies that got it right, and the lessons Christian filmmakers can learn from the same.
Leap Year (2010)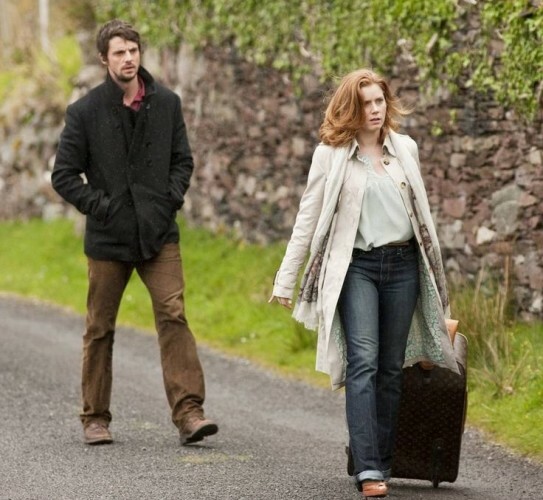 Screenwriters Harry Elfont and Deborah Kaplan gave this rom-com their all – a fact that is evidenced through many truly funny sequences and the time spent on developing a relationship between the main characters. The main characters are a purpose-driven, successful apartment stager engaged to a 'cardiologist', and an equally sarcastic and broody owner of a failing Irish pub. These two eccentric people drive the plot and have realistic dialogue and responses to life's curve-balls. While the film received mixed reviews from critics, it is our belief that it is mostly misunderstood. While it cannot be classified as a Christian film – due to some language and a few scenes where characters are partially clothed – the screenplay contains some important lessons that many Christian screenwriters have yet to learn.
A true comedy is built on authenticity –real people
Audiences want authenticity. The most important step towards authenticity is creating real characters. A real character is someone who is neither an emotionless Hallmark clone nor a saintly, persecuted believer in a message-pushing Christian film. A real character is found in the messy in-between because real people are imperfect in a beautiful way. They mess up and say and do things they regret, but they are also capable of great love and good. Once this concept is implemented, the second branch of authenticity is real relationships. Real relationships don't follow a spreadsheet – but they're worth it. This movie establishes authenticity by paralleling an obligatory partnership and a real romantic relationship with the goal of showing the audience why the former is never worth it. As a screenwriter, whether you write the story or the screenplay, make the time to craft real people who have real relationships, the end results will be lasting.
Romantic comedies must have exceptional dialogue
This movie doesn't waste time on 'filler' dialogue. Every conversation is both humorous and meaningful to the plot. The main characters go through the perils and joys of each day, reflect on their past and present, and learn to accept each other's imperfections. What can a screenwriter learn from this? That real relationships are established through relatable dialogue. In this genre, conversations between characters should be neither high-brow nor punctuated with slang and cliches. Regular, average communication is what is needed – and a little sarcasm never hurt either. Overall, a screenwriter must remember that exceptional dialogue is paramount to building great characters.
My Fake Fiance (2009)
Howard March's romantic comedy/parody stands out from many other mainstream RC's because it contains truly comedic sequences. What is a truly comedic sequence? Something that is still funny the second time you watch the film. Additionally, his portrayal of self-loving opportunists and parody of dysfunctional parenting is nearly unmatched. The two main characters – a down-on-his-luck gambler on the run from the town thug and a cynical, single woman who has never quite lived up to her family's standards – drive the simple storyline and have many truly funny conversations. March uses authenticity and exceptional dialogue to build his characters, but his screenplay contains further lessons for screenwriters in the romantic comedy genre.
Self-awareness is the key to parody
A true parody is one in which the characters are self-aware of unbelievable, ironic, or unrealistic scenarios or situations. March's The Monkey character and his subtle trolling of Joey Lawrence through his corresponding character are examples of how to do this. Real people are self-aware, whether they admit it or not, and yes, when push comes to shove people are always looking for a way to benefit themselves. As a screenwriter, if you characters do not meet this criteria, then they can never be meaningful to the audience – they will never be real. I know that sounds like a quote from The Velveteen Rabbit, but its true.
Insecurity is the lifeblood of romance
A romantic comedy should be built around the insecurity of the characters. This may sound a little strange, so let me explain.
When two people love each other, they are forced to decide if they will open their hearts and break down walls that they have always held on to, or turn away in fear and remain in solitude. When someone is truly in love with another they are both afraid of and in awe of the sensation. They long for what they feel they cannot have or do not deserve. In the words of Emmett from the Lego Movie 2, "its easy to harden your heart, the hardest thing you can do is open it". This is a simple, but profound truth that a screenwriter should keep in mind when writing a romantic comedy. It is the center of everything that matters. It should be the underlying message in every romantic comedy. Ok, you get it.
In light of all this, what can we conclude? Simply this: select mainstream romantic comedies are more far-reaching and influential than most Christian films in the same genre because mainstream screenwriters understand real people. If Christian movie-makers start respecting their audiences by using real people and portraying real relationships in their storylines, then they will be following Jesus' command to, "in humility, value others above yourselves" (Philippians 2:3, New International Version).