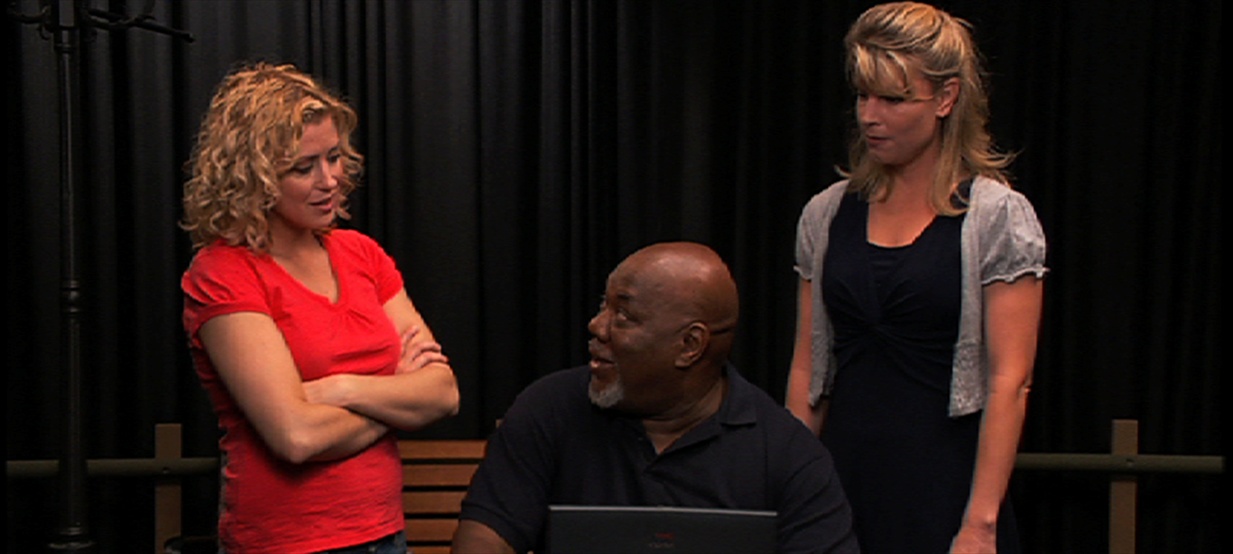 Plot Summary
With the new cast of the 7th Street Theater finally settled down, the team begins to face new challenges that they must face.  New social issues are in desperate need of being addressed by the cast through their bland skits.  But more importantly, a new threat arises to their business model as a disgruntled rival theater owner seeks to destroy their work.  With the 7th Street Theater be able to survive the onslaught?
Production Quality (1.5 points)
The newest and final (?) season of the 7th Street Theater has really no unique or surprising elements.  The only notable difference is some slightly improved camera work.  Otherwise, everything else is pretty much the same.  Video quality and audio quality are typical.  The Jasper Randall soundtrack is still intact.  There are still no locations and the same old limited sets are utilized.  Furthermore, there is really no editing to speak of.  In the end, if this is the end of this series, it's an anticlimactic one.
Plot and Storyline Quality (0 points)
Another season of this series brings another one full of forced drama and fake conflicts as everything in this universe centers around the happenings of the theater with no care about what the characters do outside of it except for a lot of references to off-screen content.  This third season continues to grasp for content as it constantly exhibits the limited and isolationist worldview of the Christiano brothers.  Even more so this season, they adapt a Christians versus the world approach and complain about common cultural problems rather than offering real solutions.  They are still lost in their own world in thinking this concept is actually interesting or even sustainable.  The ending really makes no sense, yet it appropriate for this saga, which remains empty and wanting.
Acting Quality (1 point)
As the same cast members continue to phone in their performances, there is really nothing new to mention here.  Emotions are still plastic and line delivery is still lazy.  There are fewer cast member changes this season, yet it's really hard to believe that they were able to keep at least half of this cast together for so long.  What were they really getting out of this?
Continuity Quality (.5 point)
It's very hard to believe there are over sixty twenty-minute episodes in this saga.  That's a lot of dedication for not much return.  Yet this season's continuity quality has slightly improved due to some slight attempts at continuation and arcs.  However, it's not really enough to make any real difference.
Conclusion
It seems like this series is now over, and it has done so in the most non-dramatic fashion.  There is truly no way to understand how and why this series was made for so long except for the fact that it was extremely easy to make.  It's very difficult to see the true benefit of this saga due to its out-of-touch portrayal of people and apparent lack of understanding of real life and real people.  If a Christian series is ever to be successful, that's a big if, then reality needs to be portrayed in a way that engages audiences rather than bores them.
Final Rating: 3 out of 10 points