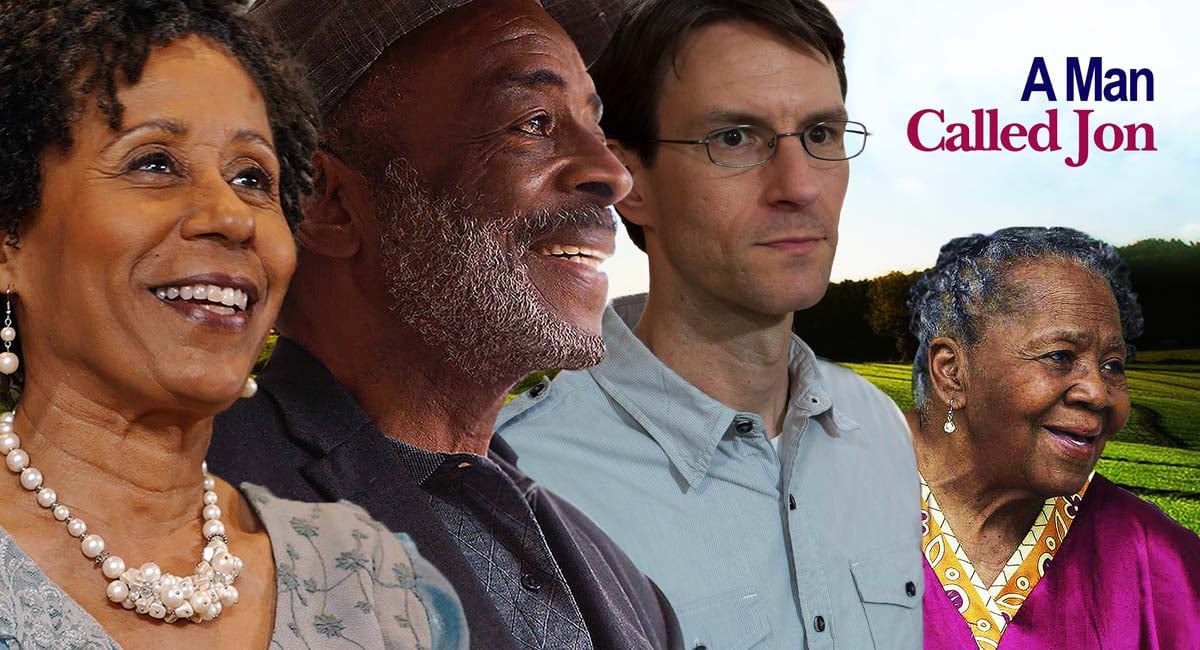 Plot Summary
Jon is a pastor who likes to express himself by dancing and running around, but this practice is condemned by his employers since they run a stiff white church.  Thus, they reassign him to new duties: to be the pastor of an African-American church who is begging for a new pastor.  All seems well at first, yet the former pastor of the African-American church is jealous and Jon and seeks to have him removed.  Will they all be able to find a compromise for the sake of the people?
Production Quality (2 points)
Unlike their previous production disaster Hiding in Plain Sight, Poorchild Films has discovered a better production formula in A Man Called Jon.  Video quality is good, as is camera work.  Audio quality is also professional, even though the soundtrack is a bit generic.  Sets, locations, and props are appropriate and well-used.  The main issue to point out here is, of course, the editing as there are too many lagging and dead sequences as well as some scenes that are confusing and seem unscripted.  But overall, this is a decent production that shows a lot of good effort.
Plot and Storyline Quality (0 points)
Unfortunately, this plot is an extremely limited idea and is completely uncreative as it has been done before in movies like The Rev and Brother White.  The awkward white guy is kicked out of the stiff white church and is reassigned to a struggling African-American church in a supposedly comedic fish-out-of-water plot—we've seen it all before.  Besides this, there is truly barely any plot content to speak of here as a lot of scenes appear to just be filling time.  Dialogue is fairly empty and does nothing to improve the already cheesy characters.  The scope of this story is severely limited and really doesn't have anything going for it.  Any attempts at comedy fall awkwardly flat.  Thus, due to lack of character and story development, this plot can't muster any points.
Acting Quality (1.5 points)
This cast demonstrates some potential as at least some of them appear to know what they are doing.  Some cast members appear to be phoning in their lines, while others are cheesy, but there is enough good here to make this section average.  Emotions and line delivery are not quite what they should be, but they are adequate.
Conclusion
It's possible that the Poorchild team means well and just doesn't know what they are doing.  They obviously learned how to improve their production quality, so perhaps they have more improvements in store down the road.  They need to write some more creative plot ideas and coach their cast members to be more engaging and realistic.  Also, their characters need to be more accessible and down to earth without being caricatures.  In the end, they have plenty of potential if they will make some improvements.
Final Rating: 3.5 out of 10 points