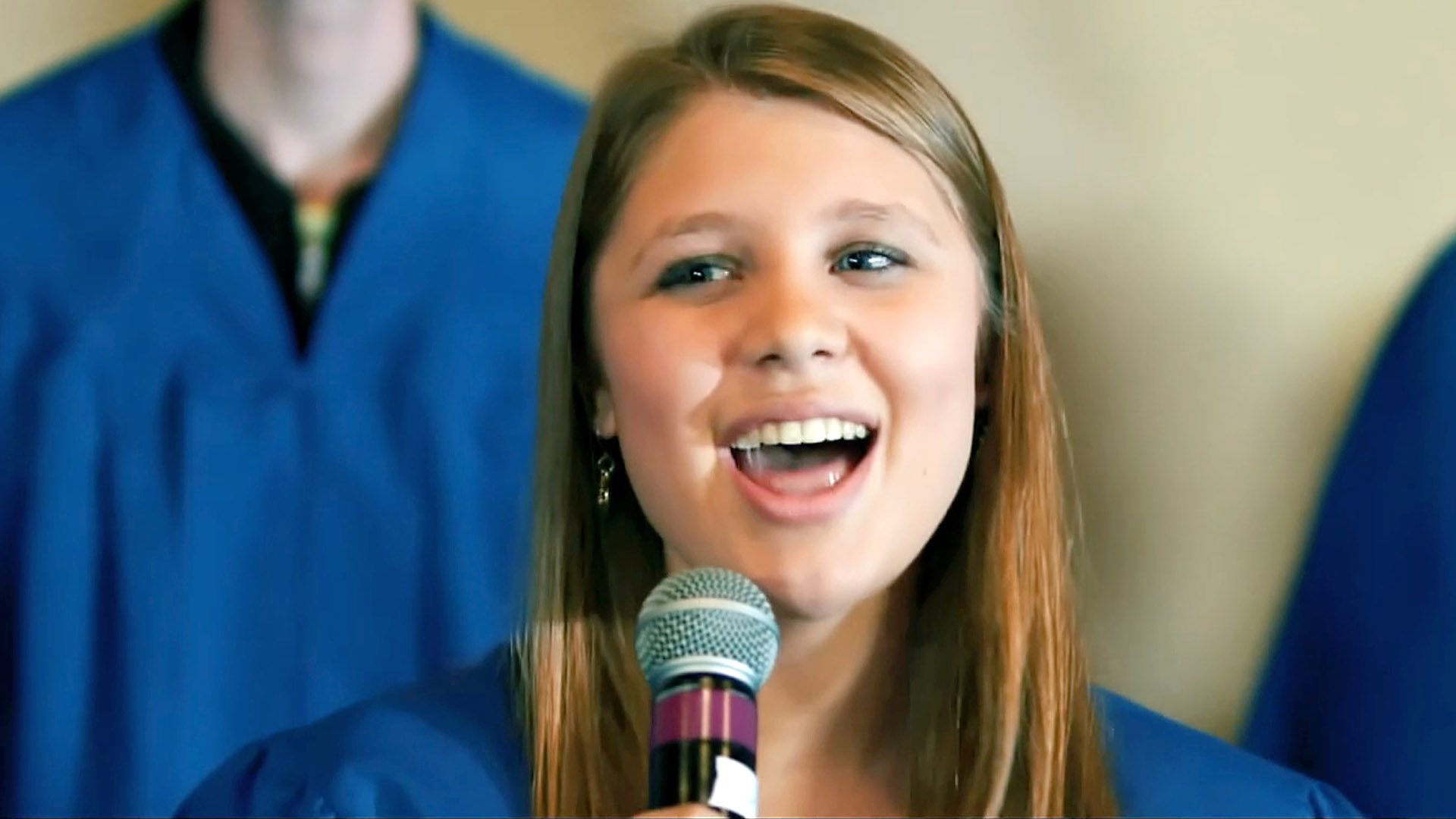 Plot Summary
Faith and her parents love each other, and they all knows that Faith has a gift for singing, which uses in her local church.  However, one tragic evening, on their anniversary, Faith's parents are suddenly killed in a car accident, thus leaving Faith an orphan.  As her life is turned upside down, she will have to do some soul searching to see what she really believes.  Will she be able to pick the pieces back up and start again?
Production Quality (1 point)
Even though this is a 2017 film with a modest budget, it is still quite underwhelming.  Video quality and camera work are fine, but audio quality is laughable.  The film is dominated by a cringeworthy homemade soundtrack which is unfortunately very memorable.  Sets, locations, and props are okay, but they are somewhat limited.  Finally, there isn't really any editing present in this film.  In short, this is a disappointing production not only because it's so new but also because it has a decent enough budget that many people would love to have.  A better allocation of resources is definitely in order.
Plot and Storyline Quality (0 points)
Unfortunately, there is no real guiding purpose to this plot.  It is way too aimless and melodramatic while at the same time being very surface and plastic.  The struggles of the characters cannot be appreciated because dialogue does nothing to build them up, thus leaving them as cardboard people.  Lack of plot content is filled in with a lot of sermon exposition, not to mention the cringing 'original' soundtrack.  Any attempts to develop subplots are disjointed and confusing.  Finally, the portrayal of Christians and Christianity is too goody-two-shoes to be realistic.  Overall, this story needed a serious rethink before this film went into production.
Acting Quality (1 point)
This cast is obviously amateurish, yet they are not all bad.  However, a lot of their performances are forceful and overly practiced, thus making them seem unnatural.  Emotions don't seem very honest.  In the end, this tops off a disappointing effort.
Conclusion
With films like this, it's likely that money was raised before a plot was even written.  This church decided they needed to make a film and went into the process half-cocked and aimlessly.  This always shows up in the final product.  It's very prudent to receive consultation and advice when undertaking such a difficult venture as making a feature-length film.  It always pays off to not rush into things but to take time to make a quality film.  We hope that future film makers begin adopting this practice more and more.
Final Rating: 2 out of 10 points