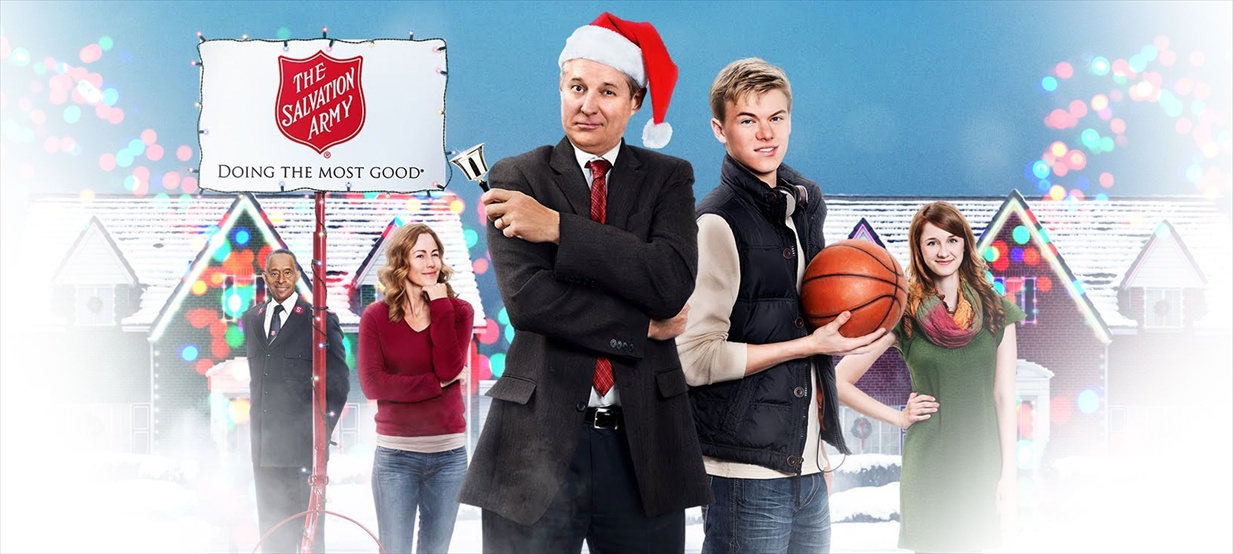 Plot Summary
Bruce Dalt is obsessed with his job as a local sports anchor.  He is also obsessed with his son getting a good basketball scholarship.  However, he lets his emotions get the best of him when he gets angry at a referee who made a call on his son, Bruce finds himself in the middle of a public relations nightmare.  His media employer determines that he needs to complete community service before he can come back to his job.  Thus, Bruce is stuck ringing a Christmas bell for the Salvation Army.  Will he be able to learn the true meaning of Christmas?
Production Quality (2.5 points)
Silver Bells is a typically professional PureFlix and UP production collaboration.  As such, there are few errors to note here.  Video quality, camera work, and audio quality are all what they should be.  The soundtrack is a bit too holiday-ish, but it's fine.  Sets, locations, and props are also fine, albeit filled with Christmas stuff.  There are also a lot of Salvation Army 'product placements,' but at least this is a good ministry to promote.  Finally, there are some small editing issues to note, but on the whole, this is a model production.
Plot and Storyline Quality (0 points)
Unfortunately, despite the influence of Andrea Nasfell, this plot suffers from a bout of forced comedy and cardboard cutout characters, including a stereotypical over the top holiday-hating character that is forced to like Christmas throughout the course of the film.  Also, the holiday-hating character constantly reminds the audience of his unexplained cold attitude towards Christmas.  Thus, the Christian message is quite cheap.  There is unfortunately nothing truly creative in this plot as it seems like it was manufactured in a Christmas plot factory.  Any issues raised are too easily resolved, and even though the Salvation Army has some great causes, it's not enough to save this story from itself.
Acting Quality (1.5 points)
Mostly, the lead cast members trying too hard to convince the audience of who their characters are, much like many PureFlix movies.  In doing so, they come off as very disingenuous and plastic.  However, there are plenty of good moments from the supporting cast members that help this section from being nothing.  Emotions are overall average throughout, thus rounding out a nearly-average film.
Conclusion
Films like this one can't help but be seen as just one made on the assembly line of holiday inspirational films.  If you're going to reuse an old plot concept, at least make it was accessible and believable characters that audiences can relate to.  As it is, Silver Bells just seems like it's trying to check the boxes so it can be a packaged made-for-television film.  We need more creativity than this, but the good thing is that Andrea Nasfell has shown that she has the ability to do this when she is supported properly.
Final Rating: 4 out of 10 points