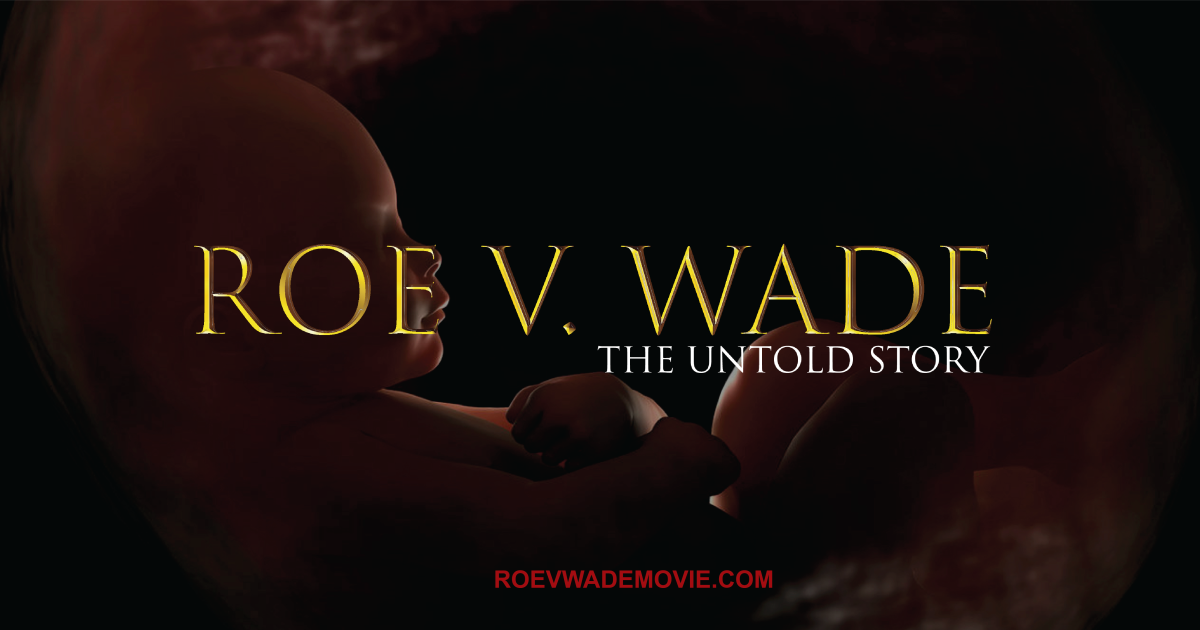 Plot Summary
In this propaganda version of history, Roe v. Wade only happened because a giant conspiracy involving the media, the court system, and the medical field forced it to happen since they were so addicted to abortions. This alleged cabal supposedly loved abortion so much that they regularly sang songs about it. If this film is to be believed, all the conspirators ever thought about night and day was abortion, and anyone who stood against them was to be completely ostracized. With movies like these, it's no wonder that so many people are skeptical of the pro-life movement.
Production Quality (1.5 points)
As a whole, the production of Roe v. Wade is mostly acceptable, including good video quality and camera work. However, audio quality is uneven, as shown by very poor overdubs and an inconsistent soundtrack. Some scenes are very dark while others have odd soft lighting. Sets, locations, and props are passable, but the editing is quite choppy. Cuts and transitions are all over the map, but this aspect of the film is likely due to the utter disaster that is the plot. In the end, the production section is at least average.
Plot and Storyline Quality (-2.5 points)
Seemingly in a mission to become one of the most obnoxious and in-your-face movies since Assassin 33 AD or The Reliant, Roe v. Wade succeeds on all fronts. Beginning with the very first scene, the screenplay's extreme pro-life message is pushed on the audience via immediate and constant narration that sometimes covers up dialogue. Moreover, it's not like the conversations are really worth hearing since most of the dialogue is designed for shock factors and propaganda. Not a single spoken line can exist without a fundamentalist agenda being shoved down the viewer's throat. Elsewhere, tons of content is forced into the narrative, including random asides that continually interrupt the storyline. Large time jumps and information dumps attempt to connect it all together, so all these pitfalls inevitably create wooden characters. The "bad" characters, such as the abortion activists, could not be worse strawmen, and there are generally way too many characters to keep up with. The most disgusting aspects of the issue are obsessed over, and the pro-abortion side of the argument is portrayed in the most evil way possible. Due to the massive amount of content in this film, many sequences are very rushed, leading to a nonsensical and incoherent conclusion. Needless to say, this section easily earns its negative rating.
Acting Quality (0 points)
A majority of the acting in this movie is quite overplayed and disingenuous. Line delivery is robotic, and emotions are forced. It's extremely difficult to believe that many of the actors and actresses in this bloated cast are taking the matter seriously. Hence, this aspect of the screenplay rounds out an effort that should have never happened.
Conclusion
Much like the production process of Unplanned, the creation of Roe v. Wade was seemingly based on deception as some of the initial cast and crew were allegedly not given complete information about the film's intentions. Whether or not this claim is fully or partially true, it seems to shed light on the attitude of the movie's creators: produce propaganda at any cost and through any means necessary. Thus, we're left with this finish product, which is a total disaster in every way. Hopefully, in the very near future, we'll no longer see offerings like this one that further mar the reputation of Christian entertainment.
Final Rating: -1 out of 10 points