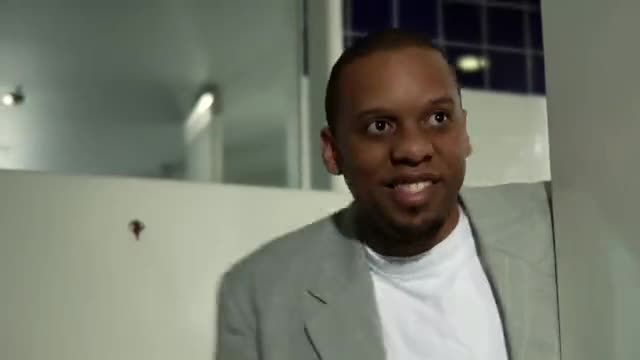 Plot Summary
Isaac works as a janitor for an advertising firm, but his new boss is making life miserable for him. However, when Isaac suddenly wins the lottery one day, things completely change for him. Nonetheless, Isaac makes poor choices with his new money and is forced to come face to face with God's plan for his life.
Production Quality (.5 point)
The production commits a lot of unwarranted errors, such as cheap audio quality that includes background sounds and a stereotypical soundtrack that sometimes overpowers the scene although it doesn't fit the mood. While video quality is acceptable, the camera work is excessively shaky. Sets, locations, and props are quite cheap, and the editing isn't quite up to standard. Thus, with lots of negative and very little positive, only a meager score can be awarded here.
Plot and Storyline Quality (0 points)
Without much content in this plot, basically nothing substantial happens. The scenes are stretched out in ridiculous fashions, making them very drab and unengaging. Riveting cleaning montages show how desperate this film is for actual content. Due to empty dialogue, the characters come off as very cheesy. It feels like the writers didn't even try to make things interesting or realistic. Lacking overall purpose, things happen because they need to until it all comes to a forced conclusion. Hence, without any potential in this section, zero points are awarded.
Acting Quality (1 point)
For good reason, many of the cast members in this movie seem bored and checked out throughout the experience. While there do exhibit some potential in certain scenes, not enough coaching is applied here. Some moments come off as very awkward, including line and emotional delivery. In the end, this section is actually the best of the screenplay, which isn't saying much.
Conclusion
Great Gain is basically a different verse of the same song in Christian entertainment. Extremely cheap in every way, there's no justification for its existence. It accomplishes nothing and only further detracts from the reputation of the field.
Final Rating: 1.5 out of 10 points