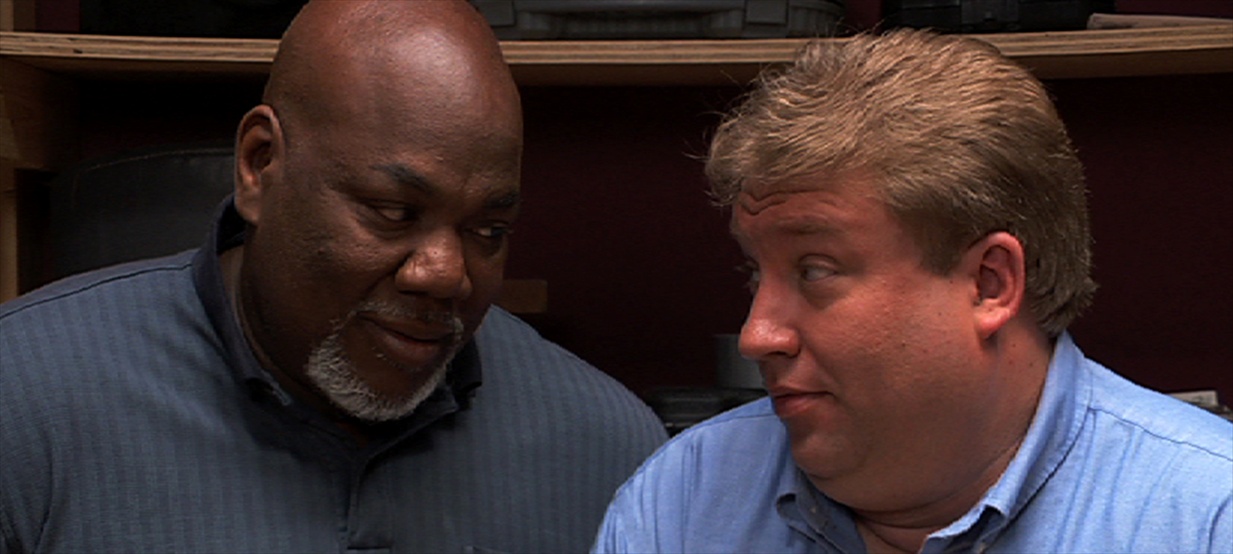 Plot Summary
Though the cast of the 7th Street Theater is constantly changing, their messages are still the same.  They continually create plays about Christian topics over and over again and present their plastic worldview to supposedly sold out shows.  Since they are committed to doing the same things all the time, the only drama they have to contend with is constantly changing cast members.
Production Quality (1.5 points)
The production of the second season of this series is more stable than the first, but it basically comes out the same.  Video quality is fine and camera work is regular.  Audio quality is also fine, despite a pedestrian Jasper Randall soundtrack.  There are once again no locations to speak of and the same old severely limited sets are utilized in this lazy production.  Editing is mostly off the table as well.  Basically, as if the first season of this series was pointless enough, this second season is even more so.
Plot and Storyline Quality (0 points)
There is literally nothing new about this season that hasn't already been discussed.  The same old one-dimensional characters are paraded around—even when the character changes due to cast changes, it makes no difference.  Every episode feels like a repeat of an old one as they constantly repeat the same ideas, sequences, and conversations.  Still the biggest plaguing issue in this saga is the fact that it lacks true connection to real people as they spin their wheels and grasp for content.  A series can only be sustained through top-level characters and realistic circumstances—it would be nice to have some arcs too.  However, 7th Street Theater lacks all of these skills.
Acting Quality (1.5 points)
As previously mentioned, the only difference with this bland cast from the first season is the fact that they are constantly switching some of them around.  However, it doesn't help the fact that these cast members, though they may mean well, are too overly practiced in their delivery.  Emotions are hardly ever believable.  Essentially, there is not much unique to say about this season.
Continuity Quality (0 points)
Once again, there is no continuity in this season as each episode is presented with no real relation to the others, except for a few lame attempts at 'cliffhangers' that no one is interested in.  There are still no character arcs and no story arcs.  There was little to no point in making season, much less this series.
Conclusion
While in some way the Christianos might mean well in what they do, they are still not good at communicating the messages they want to communicate.  However, some of the things they do communicate are off-putting and paint an impossibly perfect view of Christians who have no real struggles.  This series doesn't exist in reality and thus is never going to make any real difference.
Final Rating: 3 out of 14 points